Getting Started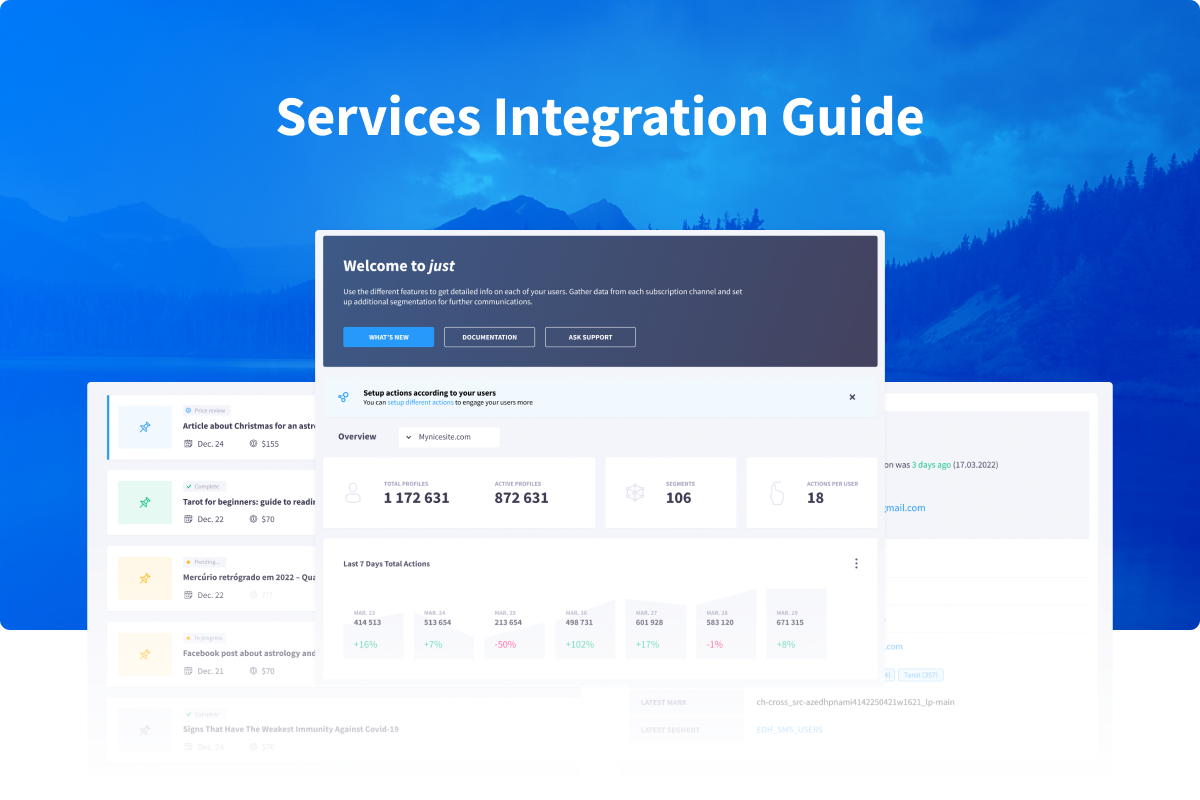 One of the top priorities of just is to simplify and fast-track integration with your resources – to enable you to start interacting with your customers via content from a single touchpoint immediately after registration.
If you're on the free jContent plan, integration will allow you to publish any content you created or purchased on your website in just a few clicks.
Content Publishing Integration Guide
---
Within the jManage plan, integration will help transfer customer data to just, thus enabling you to track their interests, actions, subscriptions and create profiles. As soon as your account gets profiles, you'll be able to use them to build segments.
Profile Integration Guide
---
The jSend plan infers integration with communications systems (SMS, Email, Push). It will help create precise segmented mailing campaigns and send content via various channels from a single user interface.
Communications Integration Guide