Release (1.0.1)
Introduce release 1.0.1
1. New section «Overview» in jContent.
In Overview section you can see:
The total amount of content for rent or for buying out in Marketplace
The total amount of orders from your group account
The total amount of created, bought out and rented content for current time
The total amount of published content from your group account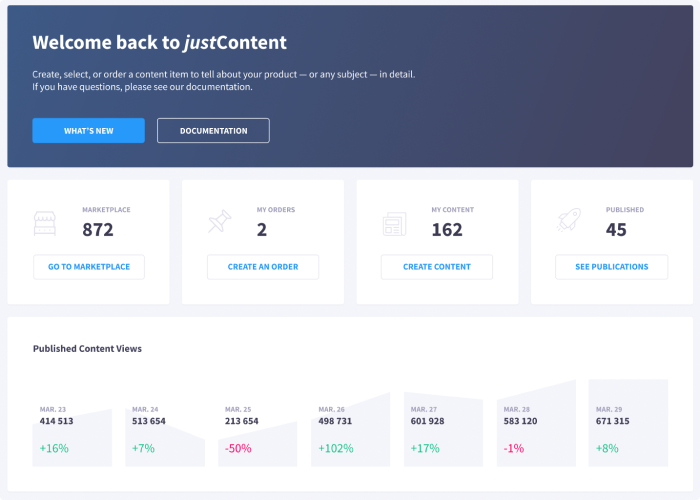 Also, it is shown as a chart the total amount of all your published content view. Chart is shown for the last 7 days
Please note
New users can run tutorial to get closer look for the content section of the service. To get the full access to View section, you should finish full tutorial first.
2. The content index rules were refreshed:
Created content (or bought out) published with indexing
Content cant be UNpublished. It is attached to website. You can delete it totaly from website and from service both.
Rented content is not indexed
3. Clone function for resolved order was added.
4. Tags localization
5. Updates for statistic for clicks and delivery for SMS-campaigns.
6. Errors updates for SMS-campaigns